Traveling to Vietnam as a South African citizen requires obtaining the appropriate visa. Understanding the requirements, process, and tips can make your journey smooth and hassle-free. This article provides comprehensive information on Vietnam visa requirements for South African citizens, types of visas available, the application process, fees, visa on arrival, e-visa, visa exemptions, necessary documents, the Vietnam Embassy in South Africa, and essential tips for a successful entry.
1. Vietnam Visa Requirements for South African Citizens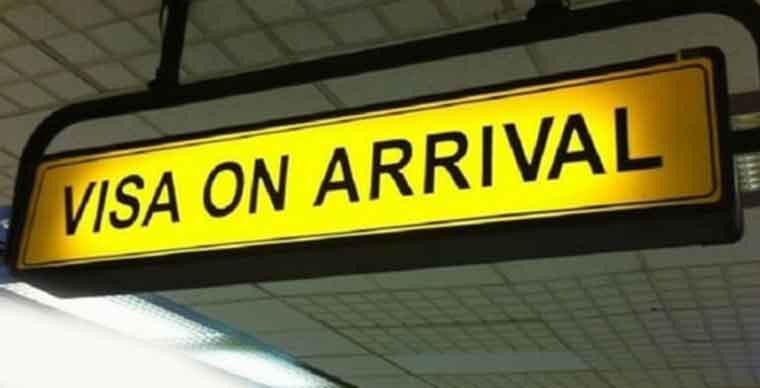 Before applying for a Vietnam visa, it's crucial to know the specific requirements for South African citizens. The general requirements include:
A valid passport with at least six months of remaining validity.
Completed visa application form.
Passport-sized photos meeting the specified criteria.
Sufficient funds to cover the expenses during the visit.
Return or onward ticket.
Proof of accommodation arrangements.
2. Types of Vietnam Visas Available for South African Passport Holders
South African travelers have various visa options when visiting Vietnam. These include:
a) Tourist Visa (DL)
The tourist visa is suitable for those planning to visit Vietnam for tourism purposes. It allows a stay of up to 30 days but can be extended if necessary.
b) Business Visa (DN)
For individuals traveling to Vietnam for business-related activities, the business visa is the appropriate choice. It permits a stay of up to 90 days and can also be extended.
c) Transit Visa (TT)
If you are transiting through Vietnam to another destination, the transit visa allows you to stay for up to five days.
d) Work Visa (LD)
Those seeking employment opportunities or intending to work in Vietnam should apply for a work visa. It grants a longer stay duration and requires sponsorship from a Vietnamese employer.
e) Student Visa (DH)
Students planning to pursue their education in Vietnam should obtain a student visa. This visa type is issued by Vietnamese educational institutions and allows for an extended stay.
f) Other Visa Types
Vietnam also offers visas for journalists, diplomats, volunteers, and individuals with special circumstances. The specific requirements and processing procedures may vary for these visa categories.
3. Vietnam Visa Application Process for South Africans
To obtain a Vietnam visa as a South African citizen, you can follow these general steps:
Step 1: Determine the Visa Type
Choose the appropriate visa type based on the purpose of your visit and duration of stay.
Step 2: Gather Required Documents
Collect all necessary documents, including a completed visa application form, passport photos, valid passport, and supporting documents based on the chosen visa category.
Step 3: Submit Application
Submit your visa application through one of the following methods:
Applying in person at the Vietnam Embassy or Consulate in South Africa.
Applying online through the official website of the Vietnam e-Visa program (for eligible visa types).
Applying through a reputable travel agency or visa service.
Step 4: Pay Visa Fees
Pay the required visa fees, which may vary depending on the visa type, processing time, and application method.
Step 5: Track and Collect Visa
Track the status of your visa application and collect your visa once it has been approved. Different application methods have varying collection procedures.
4. Vietnam Visa Fees for South African Travelers
The visa fees for South African travelers depend on several factors, such as visa type, processing time, entry method, and the number of entries allowed. Generally, the fees include:
Visa stamping fee (paid upon arrival for visa on arrival).
Visa approval letter fee (applicable for visa on arrival).
Service fee (charged by travel agencies or visa services for processing).
It is recommended to check the latest fee information at the Vietnam Embassy or Consulate website or consult with a reliable visa service provider.
5. Vietnam Visa on Arrival for South African Nationals
The visa on arrival (VOA) option is available for South African nationals and can be obtained upon arrival at designated international airports in Vietnam. To apply for VOA, follow these steps:
Apply online through a reputable travel agency or visa service before traveling to Vietnam.
Receive the visa approval letter via email within a specified processing time.
Print the visa approval letter and prepare two passport-sized photos.
Upon arrival at the airport in Vietnam, present your passport, visa approval letter, and photos at the VOA counter.
Pay the visa stamping fee and collect your visa.
6. Vietnam e-Visa for South African Tourists
South African tourists also have the option of obtaining an e-visa for Vietnam. Follow these steps to apply for an e-visa:
Visit the official website of the Vietnam e-Visa program.
Complete the online application form with the required information. 3.3. Upload the necessary supporting documents, including a scanned copy of your passport and passport-sized photo.
Pay the e-visa application fee online using the specified payment methods.
Submit the application and wait for the processing time to receive your e-visa approval via email.
Print the e-visa approval and carry it with you when traveling to Vietnam.
Present your passport and e-visa approval at the immigration checkpoint upon arrival in Vietnam.
7. Vietnam Visa Exemption for South African Citizens
South African citizens may be eligible for visa exemptions when traveling to Vietnam under certain circumstances. The following are the cases where South African citizens can enter Vietnam without a visa:
Diplomatic and official passport holders: South African citizens holding diplomatic or official passports are exempt from obtaining a visa for stays up to 90 days.
APEC Business Travel Card (ABTC) holders: South African citizens possessing an ABTC with "VNM" as the specified economy code can enter Vietnam for up to 90 days.
Short-term visits: South African citizens visiting Phu Quoc Island for a duration of fewer than 30 days can enjoy visa exemption if they meet certain requirements.
It's important to note that visa exemption periods and conditions may vary, so it is advisable to check the latest information before traveling.
8. Documents Required for Vietnam Visa Application for South Africans
When applying for a Vietnam visa, South African citizens generally need the following documents:
Valid passport with at least six months of remaining validity.
Completed visa application form (either online or offline).
Passport-sized photos meeting the specified criteria.
Supporting documents depending on the visa type (e.g., invitation letter for business visa, acceptance letter from educational institution for student visa, etc.).
Make sure to carefully review the specific requirements for your chosen visa category and provide all requested documents to avoid delays or rejection.
9. Vietnam Embassy in South Africa
For South African citizens seeking assistance with their Vietnam visa application or other consular services, the Vietnam Embassy in South Africa is the designated authority. Here are the contact details:
Embassy of Vietnam in Pretoria, South Africa

Address: 87 Brooks Street, Brooklyn, Pretoria 0181
Telephone: +27 (0)12 362 8119
Email: vnemb.za@mofa.gov.vn
It is advisable to contact the embassy directly or visit their official website for updated information on consular services and operating hours.
10. Tips for Smooth Entry with a Vietnam Visa for South African Travelers
To ensure a smooth entry into Vietnam with your visa, consider the following tips:
Apply in advance: Start the visa application process well ahead of your travel dates to allow sufficient time for processing and any unforeseen delays.
Check validity requirements: Ensure that your passport has at least six months of remaining validity from the date of entry into Vietnam.
Follow visa regulations: Familiarize yourself with the specific conditions of your visa, including the permitted duration of stay, possible extensions, and any restrictions on activities.
Carry necessary documents: Keep a copy of your visa approval letter, e-visa, or any relevant supporting documents with you during your trip to present if required.
Have local currency: Prepare some Vietnamese Dong (VND) before arrival to pay for incidentals, transportation, or small expenses upon entry.
Respect local customs: Observe and respect Vietnamese customs, traditions, and laws during your stay to ensure a positive experience.
Seek guidance if needed: If you have any questions or concerns regarding your Vietnam visa or entry requirements, consult with the Vietnam Embassy or a reputable visa service provider for accurate information and guidance.
Conclusion
Obtaining a Vietnam visa for South African citizens involves understanding the requirements, selecting the appropriate visa type, following the application process, and adhering to entry regulations. By familiarizing yourself with the necessary information provided in this article, you can ensure a seamless and enjoyable journey to Vietnam.